Singular Femininity : The All and the Not-All
New York city, Après-coup Psychoanalytic association, with Paola Mieli.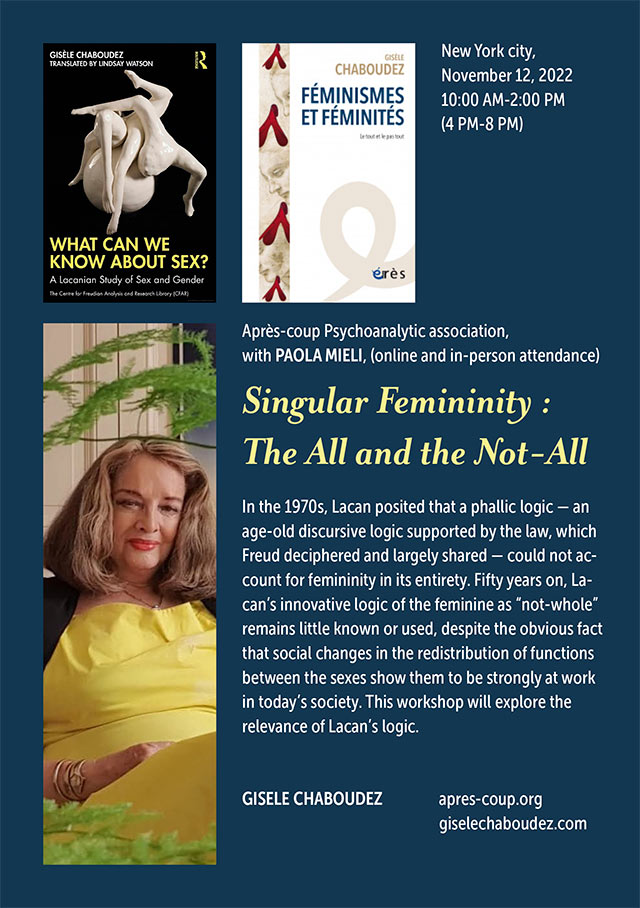 Online and in-person attendance
10:00 AM-2:00 PM (4PM-8PM)
In the 1970s, Lacan posited that a phallic logic — an age-old discursive logic supported by the law, which Freud deciphered and largely shared — could not account for femininity in its entirety. Fifty years on, Lacan's innovative logic of the feminine as "not-whole" remains little known or used, despite the obvious fact that social changes in the redistribution of functions between the sexes show them to be strongly at work in today's society. This workshop will explore the relevance of Lacan's logic.